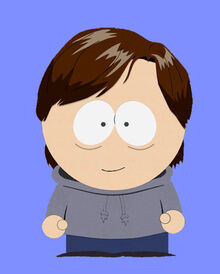 Ben nicknamed Raziel (Raz for short) (born 12 October, 1987) (Age 31), is Josh "PhantomStrider" Strider's elder brother.
Biography
Both he and Strider do weekly Let's Play videos together and he occasionally lends an extra voice to Strider's top 10 videos. Raz normally has a dry but witty cynicism during Let's Play videos, often being reluctant to try PhantomStrider's more colourful, positive games. He often offers interesting insights into current news, and current trends in general.
His favourite game appears to be Dark Souls and Soul Reaver. He appears to have a deep, seething hatred for Spongebob Squarepants.
Community content is available under
CC-BY-SA
unless otherwise noted.